Strong sensitive
STRATEGY · CREATIVE · DESIGN · SHOOT · TVC · SOCIAL · STRATEGY · CREATIVE · DESIGN · SHOOT · TVC · SOCIAL · STRATEGY · CREATIVE · DESIGN · SHOOT · TVC · SOCIAL · STRATEGY · CREATIVE · DESIGN · SHOOT · TVC · SOCIAL · STRATEGY · CREATIVE · DESIGN · SHOOT · TVC · SOCIAL · STRATEGY · CREATIVE · DESIGN · SHOOT · TVC · SOCIAL · STRATEGY · CREATIVE · DESIGN · SHOOT · TVC · SOCIAL · STRATEGY · CREATIVE · DESIGN · SHOOT · TVC · SOCIAL · STRATEGY · CREATIVE · DESIGN · SHOOT · TVC · SOCIAL · STRATEGY · CREATIVE · DESIGN · SHOOT · TVC · SOCIAL · STRATEGY · CREATIVE · DESIGN · SHOOT · TVC · SOCIAL · STRATEGY · CREATIVE · DESIGN · SHOOT · TVC · SOCIAL · STRATEGY · CREATIVE · DESIGN · SHOOT · TVC · SOCIAL · STRATEGY · CREATIVE · DESIGN · SHOOT · TVC · SOCIAL · STRATEGY · CREATIVE · DESIGN · SHOOT · TVC · SOCIAL · STRATEGY · CREATIVE · DESIGN · SHOOT · TVC · SOCIAL · STRATEGY · CREATIVE · DESIGN · SHOOT · TVC · SOCIAL · STRATEGY · CREATIVE · DESIGN · SHOOT · TVC · SOCIAL · STRATEGY · CREATIVE · DESIGN · SHOOT · TVC · SOCIAL · STRATEGY · CREATIVE · DESIGN · SHOOT · TVC · SOCIAL · STRATEGY · CREATIVE · DESIGN · SHOOT · TVC · SOCIAL · STRATEGY · CREATIVE · DESIGN · SHOOT · TVC · SOCIAL · STRATEGY · CREATIVE · DESIGN · SHOOT · TVC · SOCIAL · STRATEGY · CREATIVE · DESIGN · SHOOT · TVC · SOCIAL · STRATEGY · CREATIVE · DESIGN · SHOOT · TVC · SOCIAL · STRATEGY · CREATIVE · DESIGN · SHOOT · TVC · SOCIAL · STRATEGY · CREATIVE · DESIGN · SHOOT · TVC · SOCIAL · STRATEGY · CREATIVE · DESIGN · SHOOT · TVC · SOCIAL · STRATEGY · CREATIVE · DESIGN · SHOOT · TVC · SOCIAL · STRATEGY · CREATIVE · DESIGN · SHOOT · TVC · SOCIAL · STRATEGY · CREATIVE · DESIGN · SHOOT · TVC · SOCIAL · STRATEGY · CREATIVE · DESIGN · SHOOT · TVC · SOCIAL · STRATEGY · CREATIVE · DESIGN · SHOOT · TVC · SOCIAL · STRATEGY · CREATIVE · DESIGN · SHOOT · TVC · SOCIAL · STRATEGY · CREATIVE · DESIGN · SHOOT · TVC · SOCIAL · STRATEGY · CREATIVE · DESIGN · SHOOT · TVC · SOCIAL · STRATEGY · CREATIVE · DESIGN · SHOOT · TVC · SOCIAL · STRATEGY · CREATIVE · DESIGN · SHOOT · TVC · SOCIAL · STRATEGY · CREATIVE · DESIGN · SHOOT · TVC · SOCIAL · STRATEGY · CREATIVE · DESIGN · SHOOT · TVC · SOCIAL · STRATEGY · CREATIVE · DESIGN · SHOOT · TVC · SOCIAL · STRATEGY · CREATIVE · DESIGN · SHOOT · TVC · SOCIAL · STRATEGY · CREATIVE · DESIGN · SHOOT · TVC · SOCIAL · STRATEGY · CREATIVE · DESIGN · SHOOT · TVC · SOCIAL · STRATEGY · CREATIVE · DESIGN · SHOOT · TVC · SOCIAL · STRATEGY · CREATIVE · DESIGN · SHOOT · TVC · SOCIAL · STRATEGY · CREATIVE · DESIGN · SHOOT · TVC · SOCIAL · STRATEGY · CREATIVE · DESIGN · SHOOT · TVC · SOCIAL · STRATEGY · CREATIVE · DESIGN · SHOOT · TVC · SOCIAL · STRATEGY · CREATIVE · DESIGN · SHOOT · TVC · SOCIAL · STRATEGY · CREATIVE · DESIGN · SHOOT · TVC · SOCIAL · STRATEGY · CREATIVE · DESIGN · SHOOT · TVC · SOCIAL · STRATEGY · CREATIVE · DESIGN · SHOOT · TVC · SOCIAL · STRATEGY · CREATIVE · DESIGN · SHOOT · TVC · SOCIAL · STRATEGY · CREATIVE · DESIGN · SHOOT · TVC · SOCIAL · STRATEGY · CREATIVE · DESIGN · SHOOT · TVC · SOCIAL · STRATEGY · CREATIVE · DESIGN · SHOOT · TVC · SOCIAL · STRATEGY · CREATIVE · DESIGN · SHOOT · TVC · SOCIAL · STRATEGY · CREATIVE · DESIGN · SHOOT · TVC · SOCIAL · STRATEGY · CREATIVE · DESIGN · SHOOT · TVC · SOCIAL · STRATEGY · CREATIVE · DESIGN · SHOOT · TVC · SOCIAL · STRATEGY · CREATIVE · DESIGN · SHOOT · TVC · SOCIAL · STRATEGY · CREATIVE · DESIGN · SHOOT · TVC · SOCIAL · STRATEGY · CREATIVE · DESIGN · SHOOT · TVC · SOCIAL · STRATEGY · CREATIVE · DESIGN · SHOOT · TVC · SOCIAL · STRATEGY · CREATIVE · DESIGN · SHOOT · TVC · SOCIAL · STRATEGY · CREATIVE · DESIGN · SHOOT · TVC · SOCIAL · STRATEGY · CREATIVE · DESIGN · SHOOT · TVC · SOCIAL · STRATEGY · CREATIVE · DESIGN · SHOOT · TVC · SOCIAL · STRATEGY · CREATIVE · DESIGN · SHOOT · TVC · SOCIAL · STRATEGY · CREATIVE · DESIGN · SHOOT · TVC · SOCIAL · STRATEGY · CREATIVE · DESIGN · SHOOT · TVC · SOCIAL · STRATEGY · CREATIVE · DESIGN · SHOOT · TVC · SOCIAL · STRATEGY · CREATIVE · DESIGN · SHOOT · TVC · SOCIAL · STRATEGY · CREATIVE · DESIGN · SHOOT · TVC · SOCIAL · STRATEGY · CREATIVE · DESIGN · SHOOT · TVC · SOCIAL · STRATEGY · CREATIVE · DESIGN · SHOOT · TVC · SOCIAL · STRATEGY · CREATIVE · DESIGN · SHOOT · TVC · SOCIAL · STRATEGY · CREATIVE · DESIGN · SHOOT · TVC · SOCIAL · STRATEGY · CREATIVE · DESIGN · SHOOT · TVC · SOCIAL · STRATEGY · CREATIVE · DESIGN · SHOOT · TVC · SOCIAL · STRATEGY · CREATIVE · DESIGN · SHOOT · TVC · SOCIAL · STRATEGY · CREATIVE · DESIGN · SHOOT · TVC · SOCIAL · STRATEGY · CREATIVE · DESIGN · SHOOT · TVC · SOCIAL · STRATEGY · CREATIVE · DESIGN · SHOOT · TVC · SOCIAL · STRATEGY · CREATIVE · DESIGN · SHOOT · TVC · SOCIAL · STRATEGY · CREATIVE · DESIGN · SHOOT · TVC · SOCIAL · STRATEGY · CREATIVE · DESIGN · SHOOT · TVC · SOCIAL · STRATEGY · CREATIVE · DESIGN · SHOOT · TVC · SOCIAL · STRATEGY · CREATIVE · DESIGN · SHOOT · TVC · SOCIAL · STRATEGY · CREATIVE · DESIGN · SHOOT · TVC · SOCIAL · STRATEGY · CREATIVE · DESIGN · SHOOT · TVC · SOCIAL · STRATEGY · CREATIVE · DESIGN · SHOOT · TVC · SOCIAL · STRATEGY · CREATIVE · DESIGN · SHOOT · TVC · SOCIAL · STRATEGY · CREATIVE · DESIGN · SHOOT · TVC · SOCIAL · STRATEGY · CREATIVE · DESIGN · SHOOT · TVC · SOCIAL · STRATEGY · CREATIVE · DESIGN · SHOOT · TVC · SOCIAL · STRATEGY · CREATIVE · DESIGN · SHOOT · TVC · SOCIAL · STRATEGY · CREATIVE · DESIGN · SHOOT · TVC · SOCIAL · STRATEGY · CREATIVE · DESIGN · SHOOT · TVC · SOCIAL ·
THE BRIEF
A sensitive issue
In a country where sunscreen is essential, many products can feel damaging to sensitive skin. Avène set us the task of creating a campaign that cut through the crowded market to highlight their new range, designed especially for sensitive skin.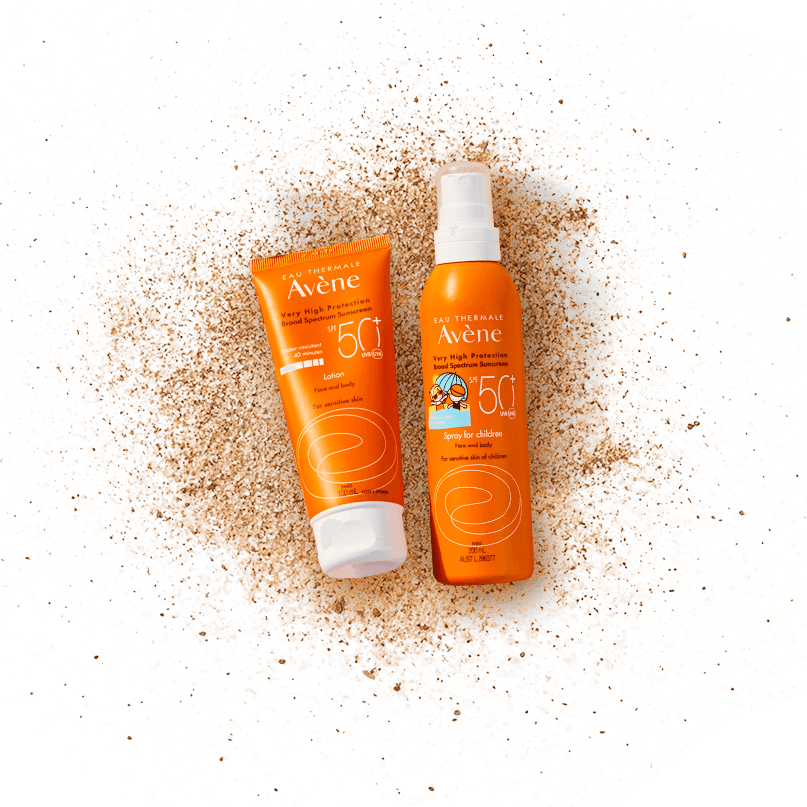 THE SOLUTION
An Australian icon
We worked alongside Avène ambassador and Aussie legend, Turia Pitt, to bring to life the idea of being 'Strong Sensitive'. A concept that perfectly reflected her values and our product features - strong protection for sensitive skin.
SOCIAL
Sharing some positivity
To maximise our reach, we created short yet inspiring posts for both Avène's and Turia's social accounts. These switched focus between our emotionally-driven brand message, the rational product offering and a tactical competition element. 
Website
Something for everyone
Customers that engaged with our social posts were taken through to a website that told them Turia's Strong Sensitive story, helped them find the right sunscreen for their skin and encouraged them to enter into a competition.